Systems thinking tools to support collective impact. Systems Integration training considers avenues for cooperation and integration for MCH professionals within and outside Title V agencies.
Tools such as systems thinking, mapping, and improvement methods help Title V professionals build expertise for cross-sector collaboration.
An Introduction to Systems Integration
This toolkit and video present the basics of systems thinking and systems mapping tools you might utilize to see your work in the context of the 'big picture' and strengthen collaboration within agencies and across sectors.
Who We Are
Kristen Hasmiller-Lich, PhD
Systems Integration Core Lead
Kristen Hassmiller Lich is an Associate Professor in the Department of Health Policy and Management at the University of North Carolina at Chapel Hill. She specializes in the application of systems thinking, operations research and simulation modeling methods to inform health policy and management decision-making. Kristen is the Core Lead of the Systems Integration core of the National MCH Workforce Development Center. Her work seeks to advance the way we use system maps, models, and local data to improve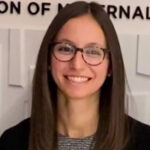 Jessica Simon, MSW
Core Manager – Systems Integration Core
Jessica Simon is a senior program manager on the Health Systems Transformation team at AMCHP in Washington, DC. In her role, she specializes in the application of systems thinking as a tool for the maternal and child health workforce. She also provides technical assistance to strengthen maternal and child health behavioral health systems and supports the use and dissemination of evidence-based policy. In addition to her work at AMCHP, Simon serves as the systems integration core manager for the Maternal and Child Health Workforce Development Center. Simon holds a Master of Social Work (Social and Economic Development) and a certificate in System Dynamics from Washington University in St. Louis. She also serves as an adjunct professor at the Gillings School of Global Public Health at UNC-Chapel Hill where she teaches Systems and Design Thinking for Public Health Leaders.
Working with Us
Systems Integration is a core component of what the National MCH Workforce Development Center offers the Title V agencies and their partners who work with us. We provide many flexible opportunities to engage, including:
The Learning Journey – a cohort experience where your state team works together with teams from other states and jurisdictions in seven-months of structured support and engagement.
Singe State Engagement – a tailored engagement with up to three years of support based on the team's need.
Five Minute Systems Videos
These five minute videos provide an introduction to concepts and skills useful in systems thinking for Title V professionals.
Systems Integration Tools and Resources
These resources are provided by the Center, its partners, and external sources to provide Title V MCH professionals with the knowledge, technical workforce skills, and evidence-based strategies necessary to improve outcomes; operate in challenging political environments, and address issues identified as problems that influence Title V's ability to have an impact such as lack of leadership support, funding insufficiency, lack of focus, and historically inequitable programs and outcomes.

The NPM Skills Documents serve as a resource for addressing these contextual factors with robust workforce capacity.